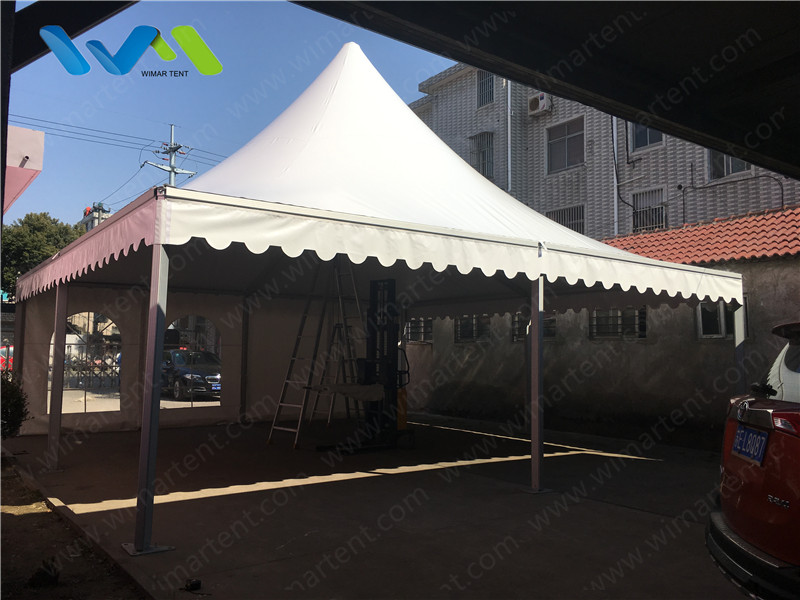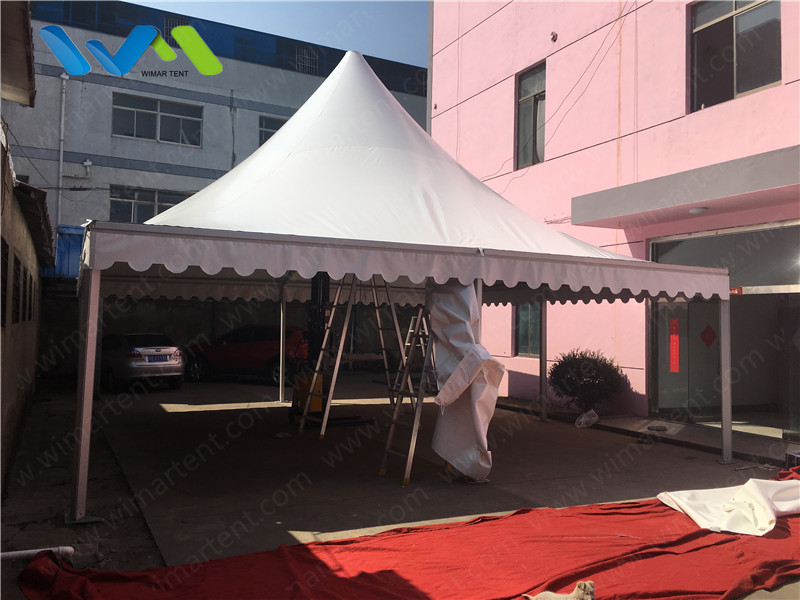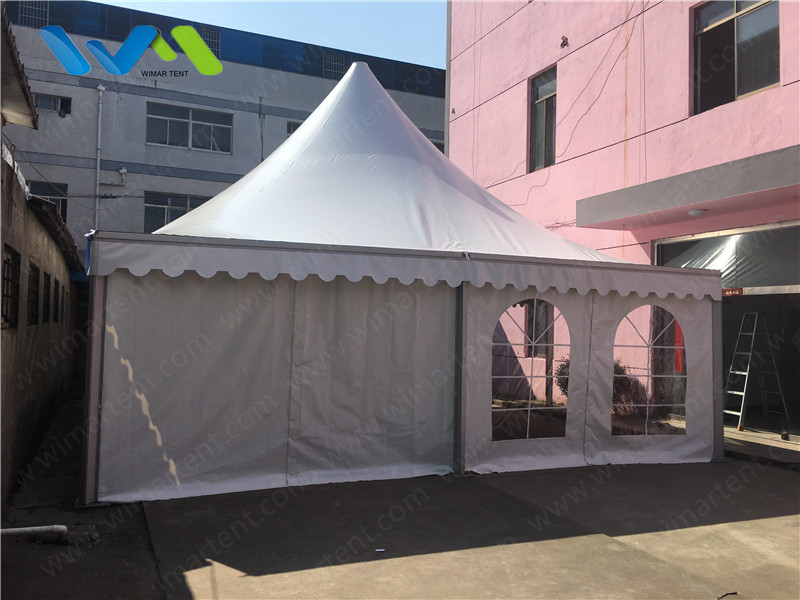 Wimar Pagoda tent, also called Chinese Hat Marquee, High Peak Gazebo Tent, is perfect for party reception, hajj tent, ramandan, etc.
With its classic high-peaked appearance and first-class materials and finishing quality, the Wimar Pagoda Marquee Tent is very popular home and abroad.
Single or linked together by rain gutter kit, it offers an attractive tent architecture for a multi of uses.As a manufacturer, we've been committed to providing quality pagoda tents and marquees at best prices.
Size available in 3x3m, 4x4m, 5x5m, 6x6m, 8x8m, 10x10m, and 12x12m